You could go for coloured ink. You could choose white foil. You could even have gold foil. What's the classiest way to make a really subtle stand-out design? In our opinion that would probably be black ink, on black board with a contrasting front.
With our ultra heavy cards this is completely achievable and the look is stunningly understated.  I'm sure we're are the only people in the UK offering double thickness 600gsm cards with both the front and back colour being at your selection from our range.
This means that it is very unlikely anyone will have even seen a card like this, let alone in the same colour combination and definitely not with your choice of font and layout too.  Exclusivity never came so easily.
Design Studio January 6th, 2017
Posted In: Design, Ultra Cards
You've seen that t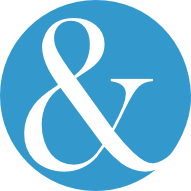 he world and his wife now offers 250, 300 or even 350gsm cards, right?  You might have seen a few retailers offering 500 or possibly even 540gsm cards.
The thing that people are really looking for (I think) when they talk about weight, is actually thickness or rigidity. That being the case, we may have just the right product for the weight-conscious stationery addict in the form of our Ultra range.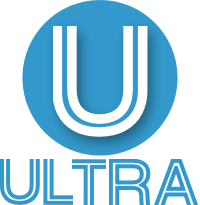 ---
Weighing in at a whopping 600gsm (as a MINIMUM) and, plainly put, being a multi-laminate of our standard high quality English and Italian 300gsm boards these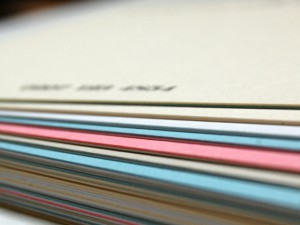 beauties are something really special.
Twice, or even three times the thickness of anything else we offer and with incredible rigidity thanks to the laminated structure, you will make a lasting impression with these in your wallet.
What's more, we've taken our usual approach to flexibility – essentially: Trev reckons that if we can offer a product, we should.  So you'll find that you can choose any of our standard colours as the front or the back laminate.  In any combination. .  .   .
To recap, Ultra is our exclusive 600+gsm stock with a different colour face to the front and back (or the same, if that's your thing), single or double sided printing, we can even foil it if you like it that way.  Just think: blue cards with a white foiled design to the front and a grey ink on orange to the reverse.  Or how about white with gold foil on the front and black on black reverse (yes we've tried it, yes it looks awesome).
I'm pretty sure you won't find a comparable product even close to this price-point anywhere else.
Oh and another thing, you'll notice that we don't offer our usual 2 working-day priority dispatch on these cards. That's because we individually hand make them in our studio.  Just for you.  To order.
Remember those invites Joe in credit risk had done for his birthday, the ones everyone loved at the time?
Thought not.
Design Studio July 20th, 2016
Posted In: Ultra Cards